Marcelo Coronel is an Argentine pastor and missionary who lives and works in Venezuela. Despite many obstacles of living in Venezuela, Marcelo saw his calling there, to the point of becoming a Venezuelan citizen in 2011 so that he could continue working in the country.
In October 2018 the police brought Marcelo to a police waiting room and kept him there a full day.
Eventually, they told him that he was being detained and accused of 5 crimes: treason to the country, terrorism, exploitation of a State property, association to commit a crime and illicit exploitation. For the first four crimes, he was to serve a sentence of 12 to 18 years in prison. And the last one, 4 years.
The police alleged that, when questioned, the girl said that the medicines belonged to the church and since the pastor was the first call she made, they blamed him for these crimes.
Despite a lack of evidence from the authorities, Marcelo remained in prison, with no prospect of getting out. In a small cell, sometimes with 20 to 33 other prisoners, life was completely sub-human.
"During the time I was there, we had to urinate in plastic bottles and do our physiological needs in the cell. They let us go to the bathroom only once a day, for 5 minutes to use the bathroom and shower. We ate from bags without cutlery. According to them, it was for our safety. Visits were only allowed by a family member and for 5 minutes, where we couldn't even touch or kiss, just say hello, listen and often just cry.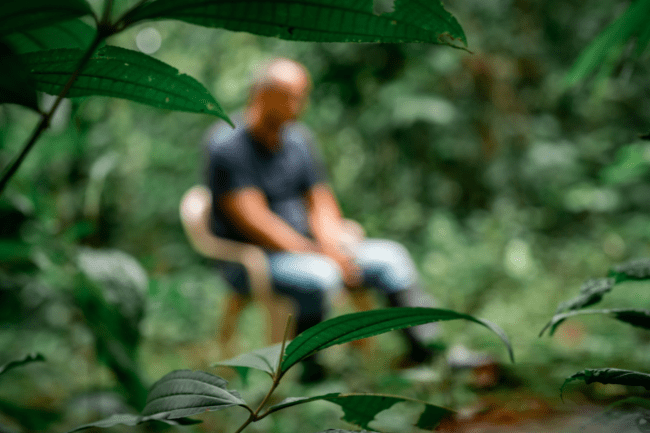 The various difficulties did not shake Marcelo. Slowly he began to gain confidence from the prisoners and to preach to them. His bed and blanket, which used to be his resting place, became where he listened, prayed and advised everyone.
"I preached to them every night. For almost half an hour, everything was silent so that the message of the Bible could be heard. I didn't have a Bible, but that didn't matter. I told the stories and Bible anecdotes with reflections, and everyone liked it. We also sang hymns and praises that were heard by everyone." What started in his cell grew to much larger proportions, reaching into nearby cells and into the women's wing of the prison.
After two months since his arrest, Marcelo still didn't have a date for his release. Everyone knew of his innocence – even the investigator in charge of his case, who apologized to him for everything he put him through.
The investigator said "Pastor, I want to apologize for everything I've put you through, it's my fault you're here, and I realized the value of the person you are, you're a true sir, a true pastor".
One night in December, Marcelo was visited by diplomatic representatives from Argentina with a proposal: he would leave in a week if he renounced his Venezuelan nationality and returned to Argentina.
Marcelo put everything in the balance, prayed and replied that he would continue to wait for the process, despite knowing that he could be imprisoned for 18 years. But he was convinced that God would judge him, and He would have the last word.
This decision kept him detained, but there he kept his faith unshakable and continued preaching in prison.
"In the months that followed, I baptized two people, prayed, and established three pastors, one for each cell. In the morning we had a time of study and prayer, and in the evening, we preached the word of God."
And the good news came 7 months after his arrest, 210 days, when he was released despite being accused of "illicit use" of drugs as a way to justify the time he spent in prison. Marcelo feels that he made the best of this time in prison.
"I left with the satisfaction of not failing to preach and glorify the name of Christ. And that many know the love of God, and above all understand that even the bad things that we experience is for our own good".