The International Day of the Girl Child, observed on October 11, is a chance to reflect on the position of adolescent girls around the world. Tragically, forms of gender-based violence and harmful practices directed against girls are prevalent in many areas – especially for girls coming from a religious minority.
Helene Fisher, Global Gender Persecution Specialist for Open Doors International says, "In contexts of severe religious repression, the inequalities and violence which adolescent girls regularly grow up with are also used to endanger the freedom and future of Christian girls because of their faith."
Lisa Romani Mansi was 17 years old and on her way to school in Cairo a year ago when she disappeared. Her mobile phone was switched off; friends and family still don't know what happened to her. Police investigations have been without result.
Lisa's story is mentioned in the report Jihad of the womb: Trafficking of Coptic women and girls in Egypt. The report, by the US-based non-profit Coptic Solidarity, details how the forced disappearances of Coptic minor girls is widespread in Egypt. They are either kidnapped, coerced by Muslim men into marriage, or bombarded with messages that Islam is the superior religion. This is particularly effective in rural areas, where Christians often are not highly educated and lack access to churches, the report says.
"A group of kidnappers meets in a mosque to discuss potential victims. They keep a close eye on Christians' houses and monitor everything that's going on. On that basis, they weave a spider's web around [the girls]," a former member of a network of kidnappers told World Watch Monitor in 2017.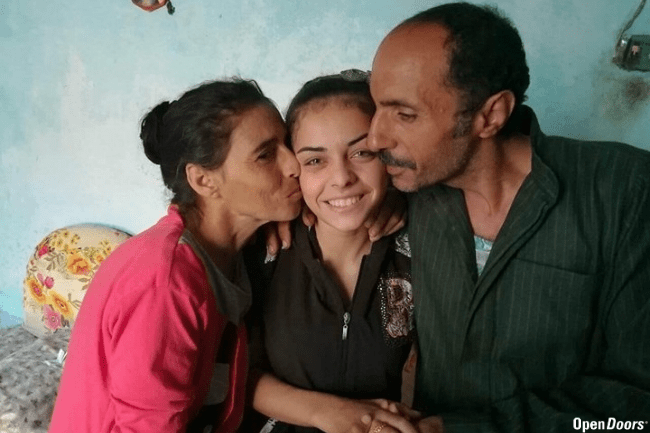 "The kidnappers receive large amounts of money. Police can help them in different ways, and when they do, they might also receive a part of the financial reward the kidnappers are paid by the Islamisation organisations," he said.
It's this ideologically motivated sexual grooming of poor girls and women from religious minorities that needs more attention, said Mariz Tadros in the September 2020 report Invisible Targets of Hatred: Socio-economically Excluded Women from Religious Minority Backgrounds.
Research indicates grooming not only is a matter of sexual predation but serves "a wider political project to hurt the religious minority and create a religiously homogenous society," she said.
"The evidence suggests that the targeting of girls and women who belong to religious minorities is to be distinguished from the sexual grooming that women and girls fall globally victim to in its intent; social norms allow for its perpetration and laws fail to prevent its occurrence."
The findings of both reports echo outcomes of Open Doors' 2020 Gender Specific Religious Persecution (GSRP) report, which notes that women and girls from religious minorities are doubly vulnerable to discrimination and violence on the basis of both their gender and their faith.
Will you pray?
Pray for the Christian girls who have suffered violence, kidnapping, and separation from their families. Pray for their strength and courage, and for those who are missing to be returned to their families.
Pray for those doing the acts of persecution. May they come to know the love of God for all people.