Nepal
| | |
| --- | --- |
| World Watch List Rank | 34 |
| World Watch List Score | 66/100 |
| Leader | Prime Minister Khadga Prasad Sharma Oli |
| Population | 30,260,000 | 1,285,000 Christians |
| Main Religion | Hinduism |
| WWL Rank in 2020 | 32 |
| Persecution Level | Very High Persecution |
In Nepal, converts from Hinduism are put under the most pressure; they are viewed as deviating from the faith of the ancestors, and therefore breaking with their culture and their national identity. Converts—and members of Protestant churches—experience pressure from family, friends, community and local authorities.  
There is also an anti-conversion law in place in Nepal, which has been used to expel foreign citizens recently. This law can be broadly applied, and since it says that anyone who causes an individual to convert to a different religion can be imprisoned, fined or deported, it has been used to target Christians.  
In some areas, Christians were also left out of COVID-19 relief that the government provided, re-emphasizing their status as second-class citizens.  
WHAT CHANGED THIS YEAR?
Nepal fell two spots from 2020 to the 2021 World Watch List—and yet, persecution actually rose. But persecution rose worldwide, so it means Nepal is lower on the list. Pressure is high for Christians in every sphere of life, particularly in their private and national lives. This shows how restrictive life is for Christian converts from Hinduism, and how much the governing authorities make life difficult for followers of Christ.  
HOW DO WE HELP?
Open Doors provides immediate aid to Central Asian believers when they are imprisoned, excluded from families and communities, and deprived of livelihood and employment because of their faith in Christ. Open Doors also strengthens the persecuted church in Central Asia primarily through literature distribution, prayer support, training for Christians, socio-economic aid and persecution preparedness seminars. 
Pray that Christians will have wisdom to know how to share their faith safely, and boldness to continue sharing the gospel.
Pray for Christian women in Nepal who face persecution from their family members. Many are beaten, threatened, not allowed to go to church, rejected and left alone.  
Pray for believers who live in very remote villages. When they go through persecution, it can be difficult for our partners to reach them quickly.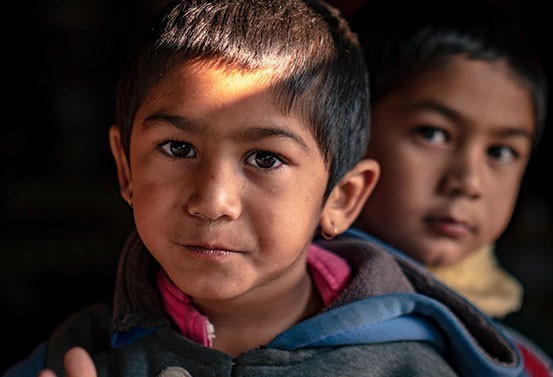 RECENT STORIES FROM
Nepal