Eritrea
| | |
| --- | --- |
| World Watch List Rank | 6 |
| World Watch List Score | 88/100 |
| Leader | President Isaias Afwerki |
| Population | 5,432,000 | 2,552,000 Christians |
| Main Religion | Islam |
| WWL Rank in 2020 | 6 |
| Persecution Level | Extreme Persecution |
Christians from non-traditional denominations face the harshest persecution in Eritrea, both from the government and from the Eritrean Orthodox Church (EOC). The EOC is the only Christian denomination recognized by the government, and it is tightly controlled by those in power.   
  
Government security forces monitor phone calls, scrutinize activity and conduct countless raids which target Christians, seize Christian materials and damage house churches. Christians can be arrested and imprisoned without trial. Many Christians are held in inhumane prisons because of their faith, and their loved ones often do not know where they are or even if they are still alive. In June 2020, the UN reported that there was no meaningful progress to address human rights violations in Eritrea.  
WHAT CHANGED THIS YEAR?
There had been hope that a peace agreement with Ethiopia would improve human rights in Eritrea, but there has been little indication of this – and unrest at the Ethiopia/Eritrea border in fall 2020 has threatened stability. Violence continues to worsen in Eritrea. 
HOW WE HELP
Open Doors works through local church partners in Eritrea to provide practical assistance to persecuted Christians, to support Bible and discipleship training, and to raise awareness and prayer. 
Pray that believers' faith would grow, that their love would increase, and that their faith would be steadfast in persecution and affliction.
Pray that Eritrean Christians and church leaders would have wisdom and opportunities to engage their government on the topic of religious freedom.
Pray for those suffering terrible conditions in prison, held because of their faith, and for the Christian women and children whose husbands and fathers are in prison.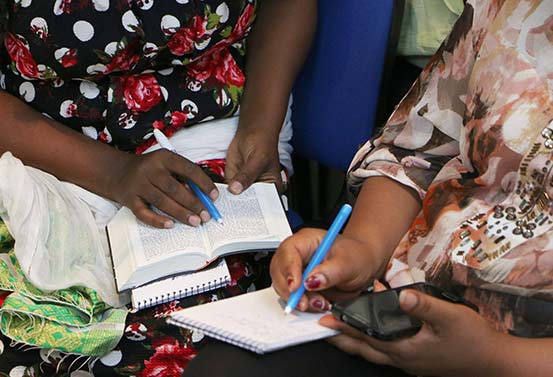 RECENT STORIES FROM
Eritrea