Colombia
| | |
| --- | --- |
| World Watch List Rank | 30 |
| World Watch List Score | 67/100 |
| Leader | President Ivan Duque |
| Population | 50,220,000 | 47,706,000 Christians |
| Main Religion | Christianity |
| WWL Rank in 2020 | 41 |
| Persecution Level | Very High Persecution |
In Colombia, a largely Christian country, persecution is localized—and violent. Church leaders are threatened, harassed, extorted and even murdered as a result of the violence perpetrated by guerrillas and other criminal groups, especially in the country's more remote areas. In most cases, this violence is the direct result of Christians denouncing corruption and violence, working for the defense of human and environmental rights, serving among youth, and pursuing peace and justice—all endangering the illegal activities of the criminal groups. Christians are seen as impediments to the forced recruitment of people, especially youth, to rebel groups and to the drug trade and organized crime that pay for these groups.
WHAT CHANGED THIS YEAR?
Colombia's rank on the 2021 World Watch List rose by 11 spots over last year's list. The most significant factors leading to the country's steady rise up the list are the violence from rebel groups—including the return of a group within FARC to guerilla activities—along with the persecution faced by indigenous Christians who have departed a traditional religion. Additionally, the impact of the COVID-19 pandemic has greatly affected groups who were already vulnerable to criminal gangs, particularly in areas of the country that are at least partially controlled by these violent groups.  
HOW WE HELP
Guerrilla groups in Colombia are known to recruit Christian Colombian children. For this reason, the Open Doors Children's Center was established in Colombia as a place to protect children whose families have been threatened or displaced, and for those who are at risk of being recruited. 
  
Open Doors also supports Christians in indigenous communities with training and with the setting up of Christian education for indigenous children.    
  
Open Doors strengthens the persecuted church in Colombia by developing and delivering Bible materials, constructing Christian schools for indigenous Christians, providing education programs and bringing emergency aid to persecuted followers of Jesus.
Pray for Christians living in areas controlled by rebel and criminal groups. Pray God would keep them safe and give them courage to continue to live out and preach His gospel.  
Pray for the families of church leaders who have been killed in Colombia this year. Pray God will be their comfort and will bring them healing from trauma.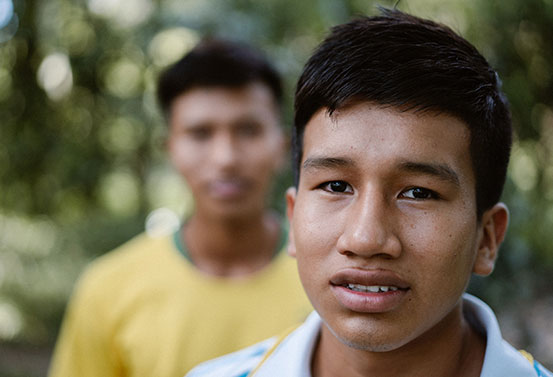 RECENT STORIES FROM
Colombia