Bhutan
| | |
| --- | --- |
| World Watch List Rank | 43 |
| World Watch List Score | 64/100 |
| Leader | King Jigme Khesar Namgyel Wangchuck |
| Population | 835,000 | 30,000 Christians |
| Main Religion | Buddhism |
| WWL Rank in 2020 | 45 |
| Persecution Level | Very High Persecution |
In Bhutan, the government assumes that all citizens are Buddhist. Buddhism is engrained in daily life and anyone who leaves Buddhism to follow Jesus is viewed with suspicion by neighbours, friends and even immediate family. Conversion brings shame upon the family, so often family members go to great lengths to bring the convert back to his or her original faith. If everything fails, converts' families will disown them. Because life in Bhutan is still very communal and the proximity and protection of the family are important, being disowned is a significant form of persecution against converts from Buddhism to Christianity.   
No Christian church in Bhutan has official government recognition—all Christians who worship together are technically worshiping illegally. Local authorities often refuse to issue Christians a "non-objection certificate," which is needed for loan applications, registering property, applying for jobs and renewing ID cards. 
WHAT CHANGED THIS YEAR?
Bhutan rose two spots on the World Watch List this year, primarily because of a rise in pressure in almost every sphere of life for Christians. Fortunately, physical violence against followers of Jesus continues to be non-existent. But Christians—particularly those from Buddhist backgrounds—risk oppression, discrimination and intense pressure from their families, communities and government.   
HOW WE HELP
Through our local partners, Open Doors provides immediate aid to Bhutanese believers when their faith in Christ lands them in prison, excludes them from families and communities, and deprives them of livelihood and employment. We also strengthen the persecuted church in Bhutan through working with partners on literature distribution, discipleship, persecution preparedness and prayer support. 
The Bhutanese church is divided. Continue to pray for unity, peace and understanding among the churches in Bhutan.    
Pray for the Christians in Bhutan to remain true and strong in their faith, in the face of Buddhism's strong influence in the country. 
Please pray for churches that are constantly monitored by authorities, hindering or even preventing gatherings. Ask God to give believers wisdom to know how to respond and that He would soften the hearts of the authorities to allow Christians to worship freely.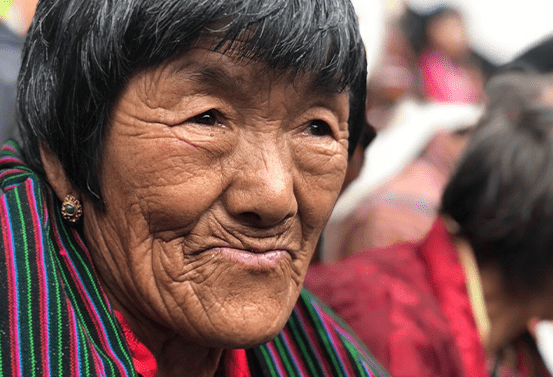 RECENT STORIES FROM
Bhutan
The Land of the Thunder Dragon
13th Oct 2021
Found in Podcast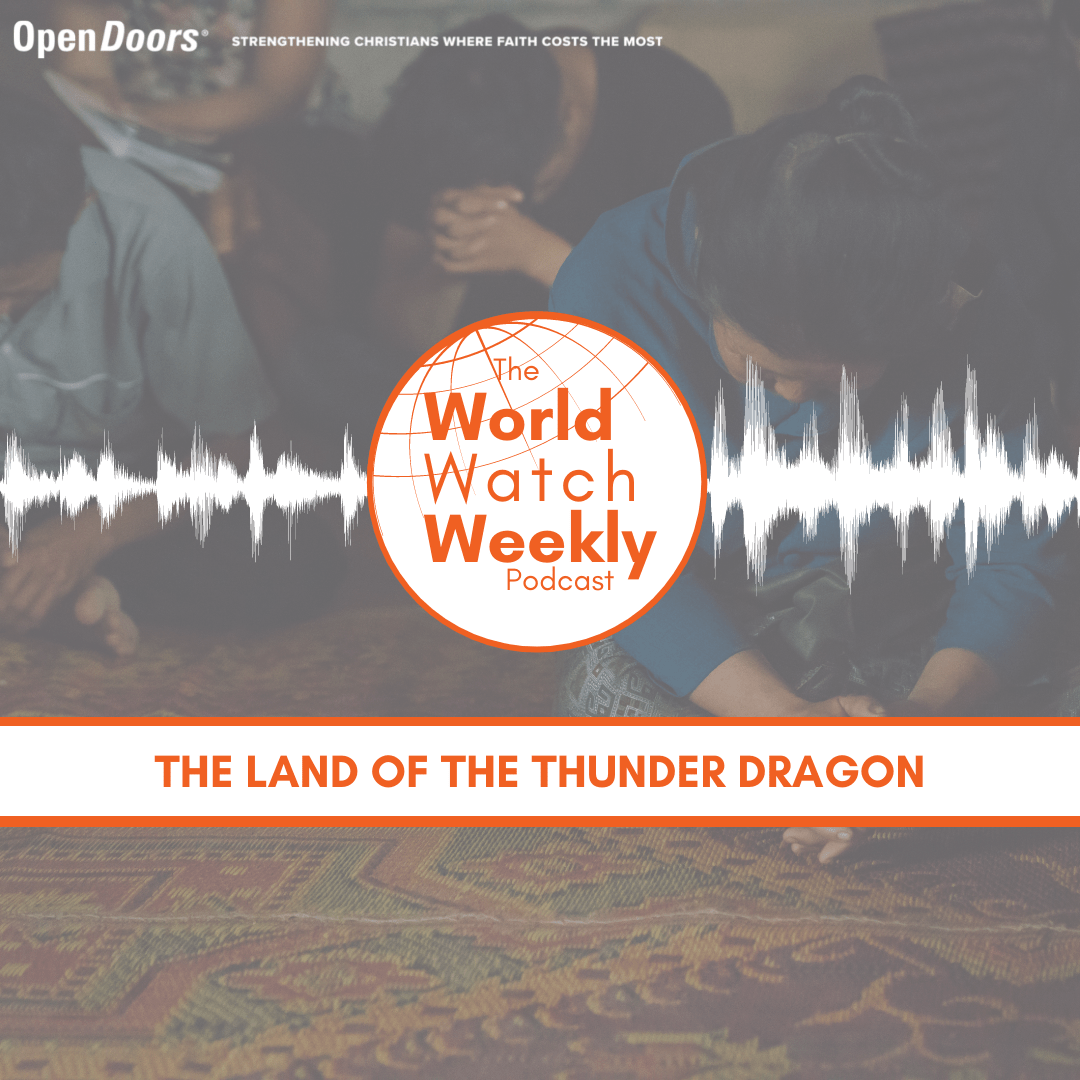 In today's episode, we talk about the country of Bhutan. This small land-locked country is #43 on the World Watch List and is a country…
Read More