North Korea is the most dangerous country in the world to be a Christian. Still.
Change a life today!
DONATE NOW
The most dangerous place to be a Christian
Hee Jin escaped North Korea when she was sold to a family in China. Fortunately, she had learned about Jesus from her grandmother, and was able to draw on that faith and everything she learned as a child, to find real life in Jesus.
Hee Jin's grandmother had learned about Jesus while in China, through missionaries from South Korea. Upon returning to North Korea, she was told never to mention God's name out loud, for fear the whole family would be killed. But she continued to share her faith and spread God's Word.
"I remember that my grandmother would take me when I was young and pray and sing praise songs every Sunday," Hee Jin tells us.
North Koreans—even the youngest children—are mandated to attend weekly meetings where they are brainwashed through memorization of text, poems and songs, to worship and trust only in an all-powerful political leader. They are taught that Christianity is an evil to be viciously fought against, and that their whole family could be killed just for one person even mentioning God's name out loud.
You are making it possible
Thanks to Canadian Christians like you, providing food, medicine, clothing and spiritual support, people like Hee Jin and her grandmother are able to survive and grow other disciples by sharing their faith with the next generation of believers.
$70 PROVIDES 1 MONTH OF FOOD AND SPIRITUAL SUPPORT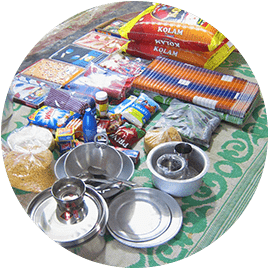 Your gift of just $70 provides one family with a full month of food and spiritual support so they can continue to live their faith and grow other disciples, right where they are.
PROVIDE A SAFE HOUSE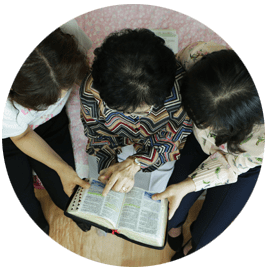 A gift of $300 provides safety. Many believers must flee the country for a time, to be protected from persecution or even death, just because they choose to follow Jesus. Your gift of $300 will protect a believer in a safe house in a neighbouring country.
GIVE TODAY
Help a North Korean believer
DONATE NOW
September Prayer Points
Pray for the safety of secret believers in North Korea, that they will have the resources and safe means to grow other disciples.
Secret believers have fled the country for safety from persecution—or even death—because of their faith, and have been separated from their families. Pray for these families to be reunited.
Pray that the practical support so urgently needed in North Korea—food, medicine and clothing—will be provided.