ABOUT PERSECUTION
what is persecution?
Persecution is any hostility experienced as a result of one's identification with Christ. This can include hostile attitudes, words and actions towards Christians.
WHY THE PERSECUTED CHURCH MATTERS
As the persecuted church count the cost of following Jesus because of the risks they face, they are the perfect mentors for our faith. As we learn about them, we also learn lessons of courageous faith from them.
Now more than ever before, the global body of Christ needs to stand united, both parts serving the other, and together helping each other follow Jesus all over the world, no matter the cost.
1 in 8 Christians worldwide are persecuted for following Jesus.
THE WORLD WATCH LIST
The World Watch List is an annual report prepared and published by the World Watch Research team of Open Doors. It ranks the 50 countries where it is most difficult to profess and practice the Christian faith.
The research team surveys religious freedom for Christians in five areas of life: Private, Family, Community, National, and the Church. Separately, the team also measures violence against Christians. For each country surveyed, scores for each of the six categories are combined to create a total score. The scores determine the country's ranking on the World Watch List.
Download your free copy of the 2021 World Watch List at the link below.
Download World Watch List
WHY THE WORLD WATCH LIST MATTERS
1. IT SHOWS US WHERE GOD IS AT WORK
Expand
As a ministry, we don't exist to end persecution. The reality is, wherever the Gospel is being shared, persecution exists. Instead, we work to strengthen the Church to continue sharing the message of Jesus. The World Watch List shows us where persecution is on the rise, how God is at work and where the Gospel is advancing.
2. IT IS TRUSTWORTHY
Expand
For almost 30 years, Open Doors has produced the World Watch List, compiled by a group of eight full-time persecution analysts, all experts in their field of study. The list is audited externally by the International Institute for Religious Freedom, and is accepted as the most authoritative list of its kind.
3. IT IMPACTS THE CHURCH IN CANADA
Expand
Our two-fold mission is to strengthen Christians living under persecution, and to mobilize the Canadian Church to identify with the global body of Christ. Your support helps our persecuted family around the world to be the light of Jesus in their communities. And as their stories make their way into our churches, Bible studies and homes, we become bolder in our faith.
4. IT AFFECTS THE WORK WE DO
Expand
We work to strengthen the persecuted church to withstand persecution and to continue sharing the Gospel in their nation. As persecution in each country changes, we are able to adapt and to fine-tune how we can best serve the persecuted church.
5. IT IMPACTS YOU
Expand
The World Watch List reminds us we shouldn't be trying to avoid persecution (2 Timothy 3:12). Instead, we should be prepared to stand firm in courageous obedience, knowing that wherever the Gospel is being shared, persecution exists.
METHODOLOGY OF THE WORLD WATCH LIST
THE KEY AREAS FOR MEASURING CHRISTIAN FREEDOM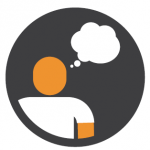 PRIVATE LIFE
How free is a Christian to simply believe? Is conversion to Christianity allowed? Can they worship privately and possess religious materials? Do they have freedom of conscience and thought?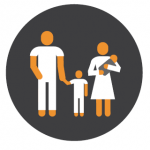 FAMILY LIFE
How free are Christians to express their faith within their family? Will they be thrown out? Is it possible to live as a Christian family, to celebrate Christian marriages and funerals?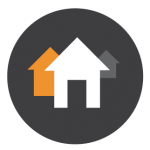 COMMUNITY LIFE
Can Christians live without harassment and discrimination in their local communities? How does their faith affect their education or employment? Will they be driven out of their village?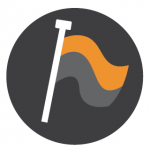 NATIONAL LIFE
Are national institutions – such as the government, legal system, and media – opposed to Christianity? Is it illegal for Christians to express their faith? Can they call themselves Christians on their ID or passport? Will the police come calling?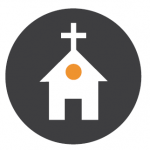 CHURCH LIFE
Are Christians allowed to meet? Can they build churches? And if they can, are they heavily monitored? Can Christian leaders be trained? Are Bibles freely available?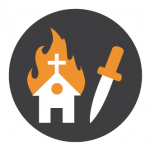 VIOLENCE
Are Christians attacked mentally or physically? Are they arrested, abducted, tortured, imprisoned or even killed? Do they face sexual harassment?